ArtCenter Extension (ACX)

---
ArtCenter Extension offers more than 125 hands-on, non-degree courses for adults, teens and kids.

Design for the renewal of ArtCenter Extension's website and online course catalog including ACX, ACX Teens and ACX Kids. Working in house at the marketing and communications office at ArtCenter, I was part of a team and specifically worked on the design of a responsive online website for the college's newly branded extension program. Additionally, I designed printed material along with online advertising and visuals for email marketing. Skills demonstrated in this project: graphic design, animation and front end development (CSS and HTML).

Client: ArtCenter Extension
Creative Director: Scott Taylor
Art Director: Winnie Li
Designer and front end developer: Alex Seth
Identity Designer: Matt Adams
Photography: Juan Posada
Writers: Solvej Schou, Mike Winder
Print Production: Audrey Krauss, Ellie Eisner
TDC 2021 Award Winner
in Identity / Branding / Campaign
A short clickthrough of the main ACX landing page and the subset pages for ACX Kids and ACX Teens. The site is currently live and can be accessed via
this link
. Note that since leaving, I have not been responsible for the upkeep and since this is a CMS, there are some CSS overrides that don't reflect the initial intent.
Process / iterations of the design
---
A slideshow/walkthrough of the various design sketches done in developing the new site for ACX.
Email Marketing for ACX
---
As an extension of the website, templates for email marketing were designed and developed.
Design and code: Alex Seth
Writing: Solvej Schou

Social Media Advertising
---
Tying back to the email marketing, animated sequences were produced to engage interest via social media.

Design and motion: Alex Seth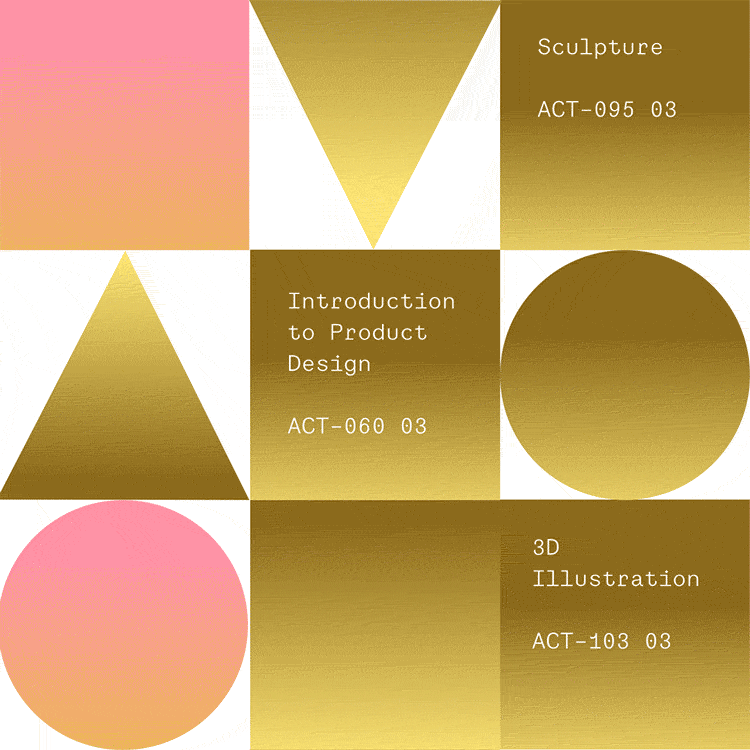 Web Advertising
---
Web ads were also designed and animated for outreach across sites likes Core77 and LA Weekly.

Printed Catalogs
---
Along with digital marketing, the college would also produce a series of printed catalogs to market the upcoming year's offerings for ACX.

Art Director: Winnie Li
Designer: Alex Seth
Print Production: Audrey Krauss
A selection of spreads from the Kids and Teens catalog. Also shown are mailer postcards for registration.